Lets Go Climbing Adventure Package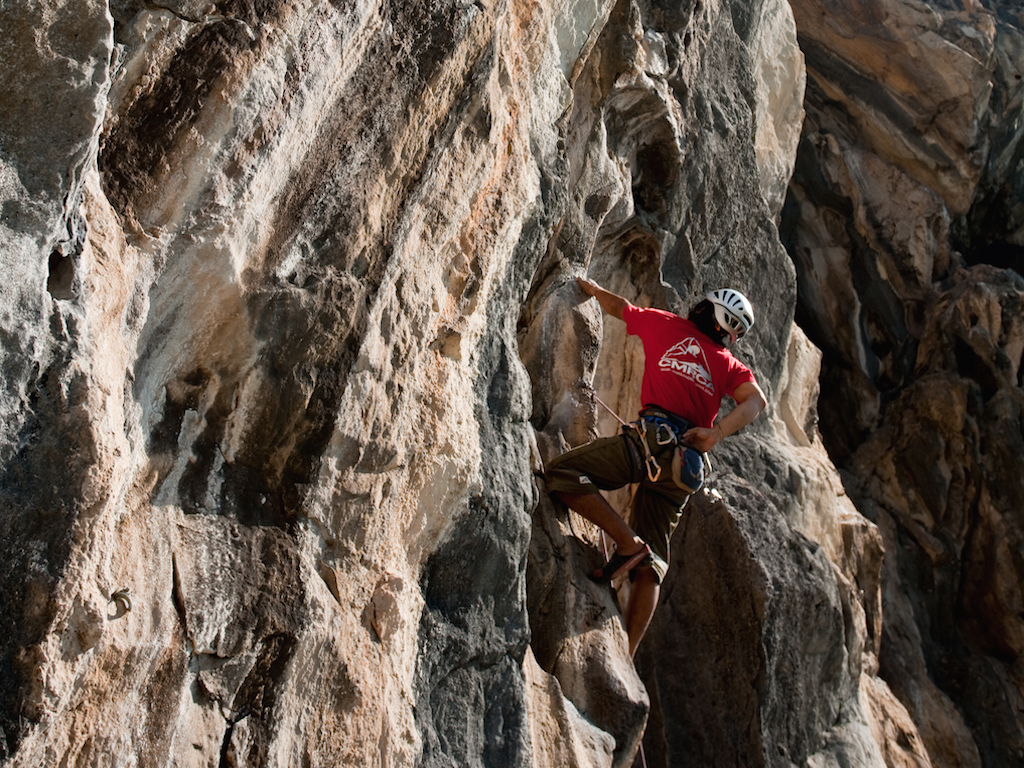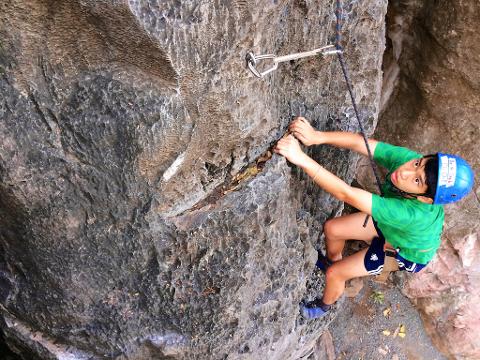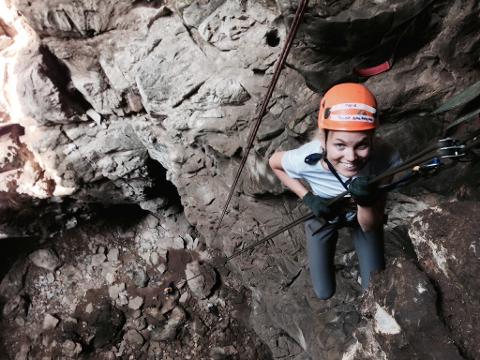 Three mind-blowing adventure activities. One low price.
Summer Special: 3 days ONLY! @ THB 1998 (Retail THB 3995)
Dates: April 30
30 spots available. Designed for new/beginner climbers of all ages (adult supervision required for kids 6-13).
Rock Climbing
Challenge yourself to reach the top of multiple rock climbs and reward yourself with the view from above.
Rappelling
Experience an exhilarating 35 meter free hanging rappel to the floor of the cave.
Cave Exploration
Get awed by wild cave geology and learn about how limestone mountains and caves are formed.
About the Area
Crazy Horse Buttress is a world class international rock climbing destination located just 45 minutes from downtown Chiang Mai. With more than 150 routes, 35 caves and a lush bamboo forest, it is one of the most exciting destinations in all of Northern Thailand.
About Us
CMRCA prides itself on providing safe, exhilarating and fun rock climbing adventure experiences. All of our instructors are certified by American standards. We strive to create the ideal place for new climbers to develop a love and passion for the outdoors.
Itinerary (order of activities subject to change):
08.00 - 08.15: Arrive at CMRCA (map of our office location)
08.30 - 09.30: Transport to Crazy Horse
09.45 - 12.30: Rock Climbing
12.30 - 13.30: Lunch
13.30 - 16.30: Rappelling and Cave Exploration
16.30 - 17.30: Return to CMRCA
Includes:
Instruction, transportation from CMRCA to climbing site, equipment, lunch, water, insurance, coupon for 20% off anything at the CMRCA adventure store, one day bouldering gym pass, and discount on additional courses. Please arrive at our shop between 8:00-8:15 in the morning. All courses will return to the shop around 17:00-17:30.
What to Bring:
Closed-toed sport shoes, athletic clothing, a reusable water bottle, mosquito spray, and sun screen.
Climb ON!