CMRCA Adventure Camp Day 5: Ultimate Climbing and Rappelling Adventure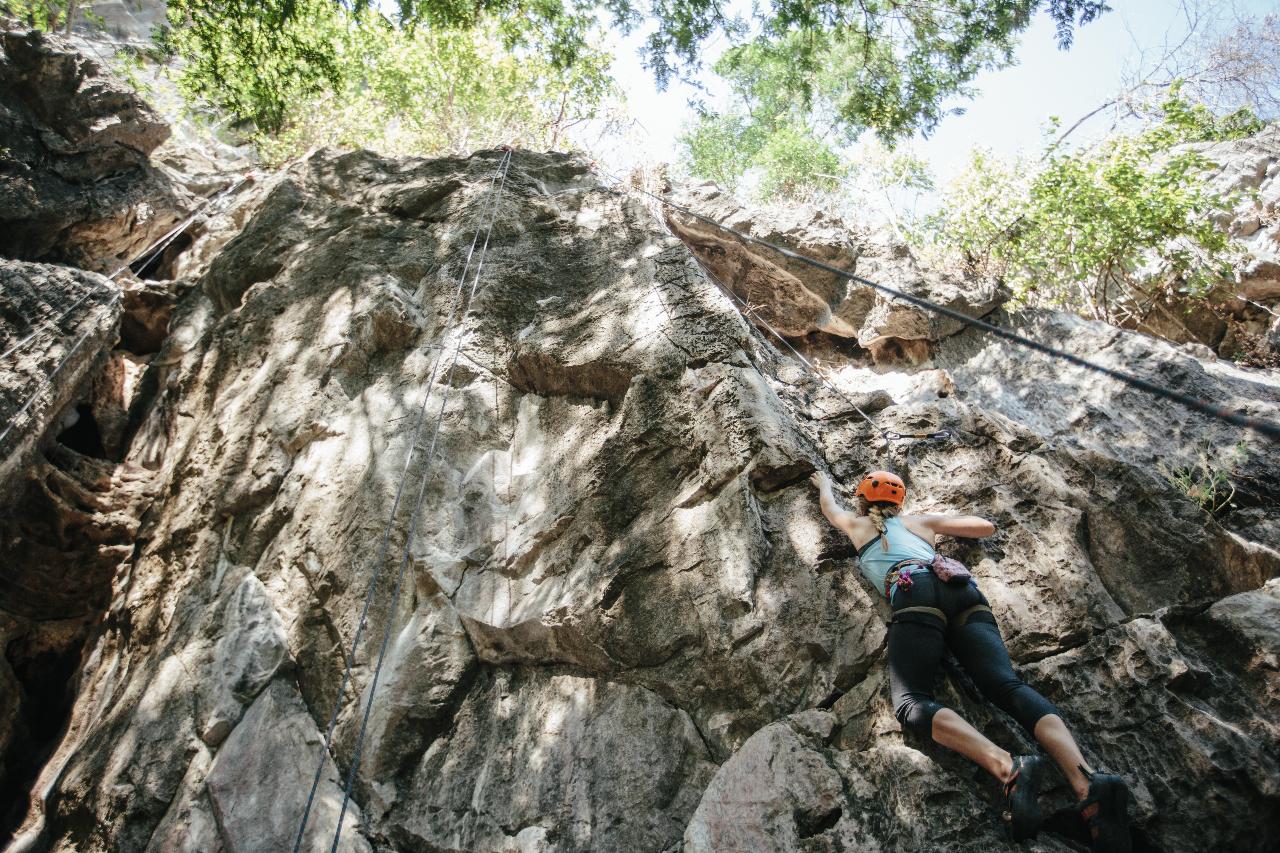 Duration: 10 Hours
Location: Saraphi District, Chiang Mai
Join us on a final adventure to the magnificent limestone cliffs of Lampang where we will spend the day rock climbing and rappelling!
With plenty of easy rock climbing routes, and more challenging options for those who want to try, the CMRCA Lampang Climbing site has something for adventurers of all ages and skill levels.
What goes up must come down, which is why we also have an exhilarating rappelling experience! Ascend into an elevated cave before experiencing a 20 meter rappel back to the ground!


Age Group:
•10-16






Schedule:
7:00-7:30 - Drop off at Rescue Park Thailand
7:30-10:00 - Transport to Lampang Climbing Site
10:00-12:00 - Rock Climbing
12:00-13:00 - Lunch
13:00-15:00 - Rappelling
15:00-18:00 - Transport Back to Rescue Park
18:00-18:30 - Pick up at Rescue Park
Location
•Drop off and Pick up: Rescue Park Thailand
•Rock Climbing and Rappelling Activity: Lampang Climbing Site


What's Included?
•Activities and facilitation from CMRCA Adventure Guides
•Transportation in air-conditioned mini vans
•Lunch, drinking water, and snacks
•Accident insurance
•Activity related equipment
What should I pack for my child?
•Hiking appropriate clothing (long pants, athletic/quick dry shirt, hiking shoes)
•Rain jacket or poncho
•Day bag (10-16 litre)
•2-3 litres worth of reusable water bottles
•Hat (ball cap or sun hat)
•Sunscreen
•Bugspray