CMRCA Adventure Camp Day 3: Rope Bridge Challenge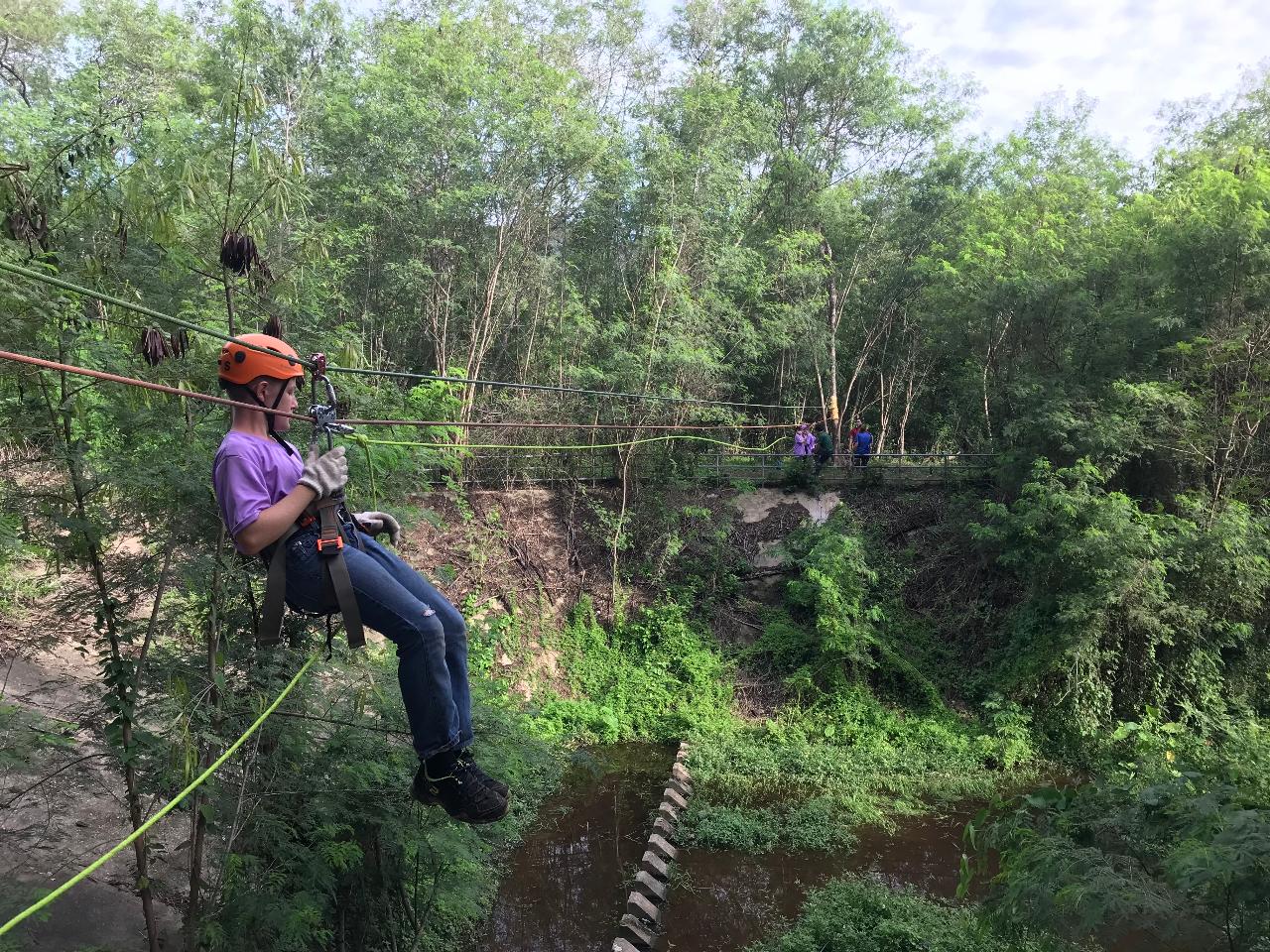 Duration: 8 Hours
Location: Saraphi District, Chiang Mai
With close supervision from experienced CMRCA Adventure Guides, join us as we learn knot tying skills and mechanical advantage systems before experiencing a thrilling traverse across your very own rope bridge!
Work together to build and get across the exact same rope bridge system that was used in the 2018 Chiang Rai Cave Rescue to extract the 13 trapped boys from out of the cave.
Age Group:
•10-16


Schedule:
8:00-8:30 - Drop off at Rescue Park Thailand
8:30-9:30 - Transport to Huai Lan Royal Project
9:30-12:00 - Equipment and Knot Tying Skills Practice
12:00-13:00 - Lunch
13:00-15:00 - Rope Bridge Building Challenge
15:00-16:00 - Transport Back to Rescue Park
16:00-16:30 - Pick up at Rescue Park
Location
•Drop off and Pick up: Rescue Park Thailand
•Trekking Activity: Huai Lan Royal Project



What's Included?
•Activities and facilitation from CMRCA Adventure Guides
•Transportation in air-conditioned mini vans
•Lunch, drinking water, and snacks
•Accident insurance
•Activity related equipment


What should I pack for my child?
•Hiking appropriate clothing (long pants, athletic/quick dry shirt, hiking shoes)
•Rain jacket or poncho
•Day bag (10-16 litre)
•2-3 litres worth of reusable water bottles
•Hat (ball cap or sun hat)
•Sunscreen
•Bugspray